770 POTATO PATCH DRIVE #3
VAIL, CO
Bedrooms 3
Bathrooms 4
Sq Ft 2,618
2-Car Garage
$2,200,000
SOLD 03/16/2021 FOR ASKING PRICE $2,200,000
Experience this one of a kind "wow" residence that will convince you, once and for all, to give up the notion of packing yourself into a Vail Village and Lionshead alternative. Choose this beautiful property with gorgeous sun and epic panoramic views of Vail and Beaver Creek ski slopes. This lovely renovated townhome has views, views and more views from virtually every room. The main living room stares both south facing to the ski slopes of Vail's Ski Resort and at the same time, westerly to Beaver Creek for the perfect sunset views all while sitting on your sofa next to the fireplace. Don't give another thought to those long sunny summer days as air conditioning was added for optimal comfort year-round.

This home has incredible main level living and brings the outdoors in. Walk-in from the coveted 2-car garage and in just a few steps you are dropping off groceries in the kitchen. Enjoy a last minute snowshoe and then come home to soak in the perfect Aprés hot tub waiting for your return to bask in the sunset with a great glass of wine. Enjoy an elegant or casual evening with family and friends in the kitchen and dining area that creates a magical ambiance of firelight and another Vail Mountain alpen glow evening. The kids can be upstairs in the media room watching a movie or playing video games.

The master bedroom is an oasis on its own level. The owners renovated this for their full-time use which resulted in great closet space and creature comforts such as an additional washer and dryer in the master closet. You won't miss the beautiful views even when in the master shower, commode, or closet, as there are five windows to bring the outdoors in even in these spaces. Take an evening shower while the sun sets and let the gratitude settle in. None of your guests will complain as each en suite guest room has equally magnificent views of the ski slopes that beckon them each morning.

Situated only minutes from Vail, this home offers luxury and sophistication in the highly sought after neighborhood of Potato Patch. This residence is right near the entrance to Piney Ranch Road and National Forest (3/10's of a mile) and is ideal for accessing snowmobiling, cross country skiing, and snowshoeing in the winter to expand your winter activities beyond Vail Mountain. For summertime excursions, only 11 miles toPiney River Ranchfor the best of camping, hiking, paddle boarding, fishing, canoeing and horseback riding.

This is what a Colorado mountain retreat is all about! The best of all worlds, ideal access to the amenities of Vail Village combined with the perfect access to one of the best locations that allows a wide variety of activities in the White River National Forest.
Epic views of Vail Mountain ski slopes
Minutes to Vail Village
Sunny North Side of Vail
TWO Gas Fireplaces - ONE ON MAIN LEVEL, ONE IN MASTER BEDROOM SUITE
TWO DECKS
APRES SKI READY HOT TUB
Air Conditioning
ALL EN-SUITE BEDROOMS
SUNNY NORTH SIDE OF VAIL
VAULTED CIELINGS

Private 2-Car Garage

Private Master Bedroom Suite with Walk-In Closet
Only 3/10's of a mile to the entrance to Piney River Road and White River National Forest ideal for accessing snowmobiling, cross country skiing, and snowshoeing in the winter
Only 11 miles to Piney River Ranch for camping, hiking, paddle boarding, fishing, canoeing, and horseback riding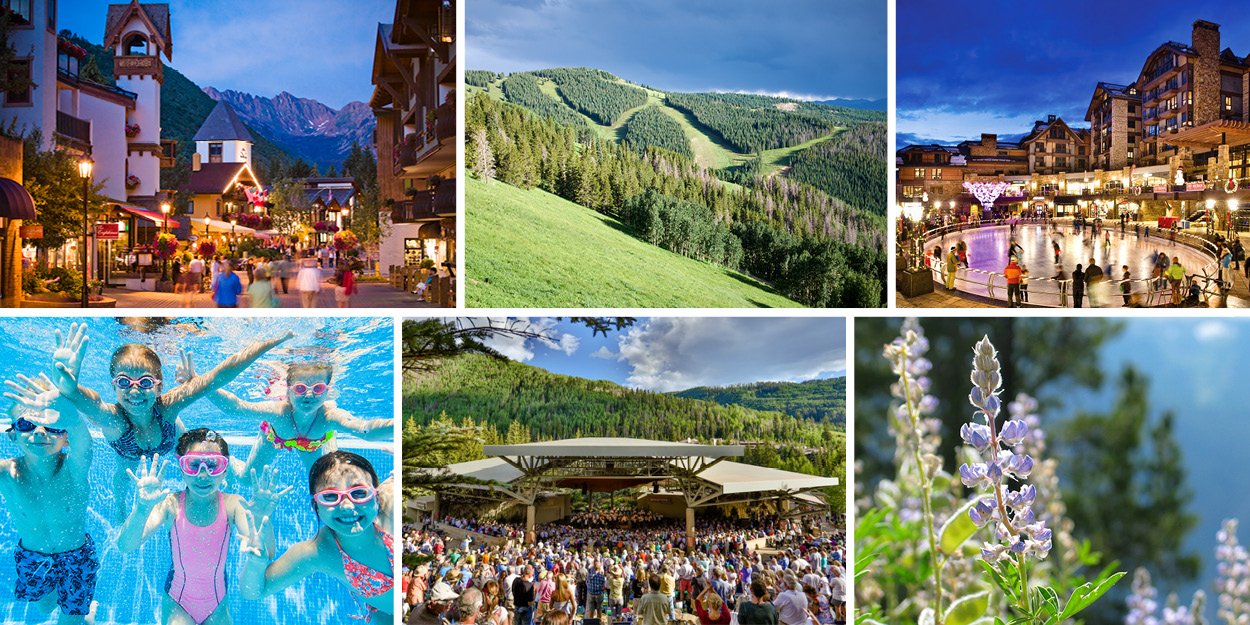 The Town of Vail is surrounded by the White River National Forest and Vail Ski Resort: home to world class skiing, biking, hiking, fishing, golfing, shopping, and dining. The town of Vail has a total area of 4.5 square miles with the Gore Creek flowing through the center of town. Elevation average is around 8,150 feet above sea level and visible from the top of Vail Mountain is the world famous "Mount of the Holy Cross". Nestled among the stunning mountains, meandering rivers and streams, lush forests, and aspen fields, Vail always feels intimate with splendid alpine villages and friendly people. Modeled on European ski towns, many of which are car-free, the town is partially pedestrianized. The Town of Vail operates the largest free shuttle bus system in the United States and has one hybrid-electric bus. With an incredibly well developed culinary center and a variety of restaurants, Vail is also developing a cultural center, with various art and music venues active throughout the summer. Ford Amphitheater hosts several key events throughout the summer.
Piney River Ranch is 11 miles off Potato Patch Drive in the Potato Patch area in Vail. "Piney" as people often refer to it, is set on the edge of Piney Lake, and nestled at the foot of the majestic Gore Range, Piney River Ranch is a private, forty-acre Rocky Mountain retreat, long known as a favorite wedding and day-trip destination. Piney is surrounded by thousands of acres of backcountry within the White River National Forest. Piney offers a variety of activities from fly-fishing, hiking, canoeing, stand-up paddle boarding, waterfalls or simply relaxing in the gorgeous natural environment.
Hot Summer Nights Free Concert Series
The Vail golf course presents golfers with a unique 18-hole, par 71 experience that is open to the public. When snow blankets the Vail Golf Club, it becomes the full-service Vail Nordic Center. Glide along 17 kilometers of daily-groomed skate and classic track, or snowshoe on 10 kilometers of scenic trails. For a new experience, check out our 13K of fat bike trails and fat bike rentals!
The close proximity to I-70 makes it an easy jaunt to Denver International Airport and the Greater Denver area to take in shopping, professional sporting events and other cultural events offered by the Front Range area. And the Vail Jet Center is just 31 miles west and offers flights to and from many cities making Vail one of the most accessible mountain getaways with high level cultural events throughout the year.